Pure Ritual by Helena Rubinstein
Like very few other women of the 20th century, Helena Rubinstein has succeeded in establishing high…
Learn more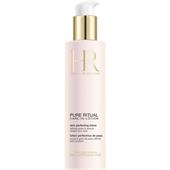 Helena RubinsteinPure Ritual Care-In-Lotion
€76.95
/ 200 ml
BP: €384.75* / 1 l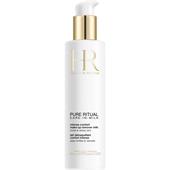 Helena RubinsteinPure Ritual Care-In-Milk
€76.95
/ 200 ml
BP: €384.75* / 1 l
5/5 AggregateRating
Pure Ritual Skin care by Helena Rubinstein
Like very few other women of the 20th century, Helena Rubinstein has succeeded in establishing high quality cosmetics worldwide, which also contribute to skincare routines for feminine skin of all generations. In the Pure Ritual product range, this intention is addressed in various forms and offers women a sophisticatedly compiled selection of different skincare products. Building on the same high-quality ingredients, skin can be enhanced by products ranging from a gentle exfoliant to a skincare lotion with several active ingredients, ensuring that it can regenerate itself naturally with plenty of high-quality nutrients.
Experience the variety of Helena Rubinstein with Pure Ritual
. In all the Pure Ritual products, glycolic acid and high-quality skincare complexes contribute to deeply effective cleansing, ensuring that impurities have no chance to irritate the skin. With regular usage, the skincare from Helena Rubinstein ensures a smooth and youthful appearance and supplements every lady's collection of high quality cosmetics. As with all the ranges from the international brand, the products also provide an additional anti-aging effect – you too can show skin aging your limits when you purchase from our online shop at attractive prices!