Prodigy by Helena Rubinstein
Prodigy
by
Helena Rubinstein
is a range of skincare which has been specially develope…
Learn more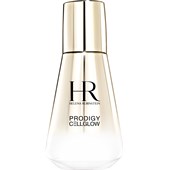 Helena RubinsteinProdigyCellglowThe Deep Renewing Concentrate
€179.95
/ 30 ml
BP: €5,998.33* / 1000 ml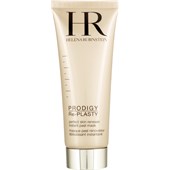 Helena RubinsteinProdigy Re-Plasty High Definition Peel Mask
€110.95
/ 75 ml
BP: €1,479.33* / 1000 ml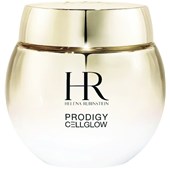 Helena RubinsteinProdigyCellglowSoft Regenerating Cream
€230.95
/ 50 ml
BP: €4,619.00* / 1000 ml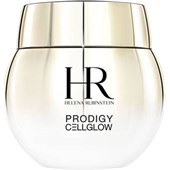 Helena RubinsteinProdigyCellglowThe Radiant Eye Treatment
€121.95
/ 15 ml
BP: €8,130.00* / 1000 ml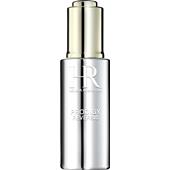 Helena RubinsteinProdigy Surconcentrate
€211.95
/ 30 ml
BP: €7,065.00* / 1000 ml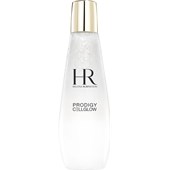 Helena RubinsteinProdigyCellglowRich Dewy Essence
€147.95
/ 200 ml
BP: €739.75* / 1000 ml
5/5 AggregateRating
Prodigy Skin care by Helena Rubinstein
Prodigy by Helena Rubinstein is a range of skincare which has been specially developed for the eye area. This cosmetic product prevents the classic signs of aging in relevant areas and diminishes stresses which have already become visible. All products in the Prodigy series are hence ideally suited to provide effective anti-aging skincare. Those who are under stress everyday or exposed to harmful environmental factors are also making a good choice with this skincare range from Helena Rubinstein.
Cream, serum or patch
. In order to effectively nourish the areas around the eyes, various ingredients are necessary. The Prodigy line hence encompasses not only creams, but also serums and patches. This means that women, for whom the individual products have been specially developed, do not need to do without any of the products which are necessary for a highly effective range of skincare. The products in the range which are intended for night-time usage bear the additional pointer "b>Night". In combination with the daytime cosmetics, they ensure that the skin feels well-refreshed and attractive, thanks to a young and fresh appearance.