Quelques Fleurs Royale by Houbigant
The Quelques Fleurs Royale range by the world-renowned perfumer Houbigant was inspired by the luxury…
Learn more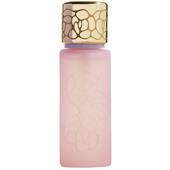 HoubigantQuelques Fleurs Royale Eau de Parfum Spray
BP: €2,099.00* / 1000 ml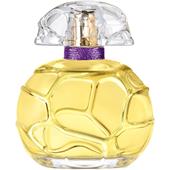 HoubigantQuelques Fleurs Royale Perfume
BP: €4,499.50* / 1000 ml
5/5 AggregateRating
Quelques Fleurs Royale Women's fragrances by Houbigant
The Quelques Fleurs Royale range by the world-renowned perfumer Houbigant was inspired by the luxury perfume bearing the same name that will enthrall you with its extravagantly designed flaçon as well as its excellent fragrance chords. A number of variations have been made in the meantime, such as the matching Quelques Fleurs Royale Eau de Parfum Spray and a fragrant Body Lotion that not only makes your body smell absolutely wonderful but also supplies it with moisture and nourishing essences. The women's fragrances by Houbigant are known for their exclusive combinations, not least because Houbigant itself has been the personal perfumer of a whole range of famous personalities in world history.
Pure luxury combined into a range
The Quelques Fleurs Royale perfume was developed in 2004 and was still being produced ten years later. The fragrance is suited for women who have high regard for feminine elegance and a timeless classic. The fragrance incarnates an attention for detail in its essences, combining lots of small chords into a mightily impressive whole product. The top note of the creation contains fruity grapefruit and zesty bergamot, while the fragrance's heart is made up of delicate rose, jasmine and tuberose. The base of the range will enthrall you with its warm accents.