Mythic Oil by L'Oréal Professionnel Paris
With its
Mythic Oil
product line the L'Oréal Professionnel brand has created highly effective…
Learn more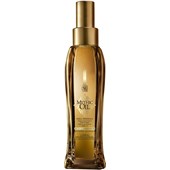 L'Oréal Professionnel ParisMythic Oil Mythic Oil
€18.75
/ 100 ml
BP: €187.50* / 1000 ml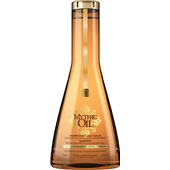 L'Oréal Professionnel ParisMythic Oil Shampoo for Fine Hair
€11.88
/ 250 ml
BP: €47.52* / 1000 ml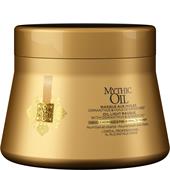 L'Oréal Professionnel ParisMythic Oil Mask for Fine Hair
€14.84
/ 200 ml
BP: €74.20* / 1000 ml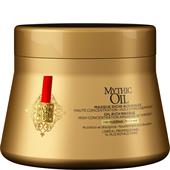 L'Oréal Professionnel ParisMythic Oil Mask for Strong Hair
€14.84
/ 200 ml
BP: €74.20* / 1000 ml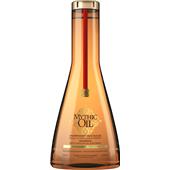 L'Oréal Professionnel ParisMythic Oil Shampoo
€11.88
/ 250 ml
BP: €47.52* / 1000 ml
5/5 AggregateRating
Mythic Oil Hair care by L'Oréal Professionnel Paris
With its Mythic Oil product line the L'Oréal Professionnel brand has created highly effective haircare. Oils have been used around the world for hundreds of years. They care for and protect both the hair and the scalp. These properties have been used by L'Oréal Professionnel to its advantage and integrated the effects including in conditioner, concentrate, milk and shampoo.
A hair cosmetic that delights
With the Mythic Oil product line, you can benefit from precious oils that are made from grape seeds, avocado and argan. Discover your mystical beauty secret and benefit from the aesthetic changes that were already observed in the ancient Orient!