Balance Scalp by Wella
A healthy scalp is the key to the look of any hairstyle and helps you to present your hair well for …
Learn more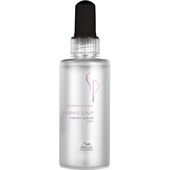 WellaBalance Scalp Balance Scalp Energy Serum
€27.89
/ 100 ml
BP: €278.90* / 1000 ml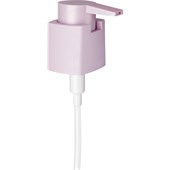 WellaBalance Scalp Balance Scalp 1L Pump Dispenser
€5.94
/ 1 pcs.
BP: €5.94* / 1 pcs.
5/5 AggregateRating
Balance Scalp SP Care by Wella
A healthy scalp is the key to the look of any hairstyle and helps you to present your hair well for every situation. As a combination of intelligent hair care and high-end hair cosmetics, the international Wella brand offers the Balance Scalp shampoo as well as additional products for a healthy scalp. The PH value of these conditioning products from the SP Care Edition is especially kind to skin and is particularly gentle on the head and hair for every wash. From the Shampoo to the Lotion, Balance Scalp includes a range of matched care products for beautiful hair and a healthy scalp.
Inexpensive access to SP Care products by Wella
In addition to shampoo and other hair care products in the SP Care product line, complementary products are also offered which, for example, server as a hair cosmetic serum and ensure the perfect finish to your daily hair care regime. If problems with the scalp are known or a specific treatment is needed for a specific type of hair, Wella keeps these on hand in the form of other product editions. You can acquire them easily and inexpensively at our online shop get hair cosmetics and care products tailor made.