Expert Kit by Wella
The hair cosmetic care line
SP Care Expert Kit
includes a lot of different products such as s…
Learn more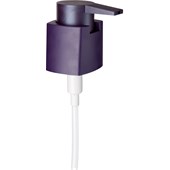 WellaExpert Kit Deeper Cleanser Shampoo 1L Pump Dispenser
€6.11
/ 1 pcs.
BP: €6.11* / 1 pcs.
5/5 AggregateRating
Expert Kit SP Care by Wella
The hair cosmetic care line SP Care Expert Kit includes a lot of different products such as shampoos, emulsions and protective lotions. These are suitable for highlighted, blond and brightened hair. All of the products from the care line improve the natural shine of hair and provide cool accents. In addition to a brilliant shine, effective care and gently washing of the hair can be beneficial.
For perfect care
With the SP Care Expert Kitcare line by the Wella brand, any existing yellowness can be neutralised. Hair is gently cleansed and freed of contaminants. In addition to the highly effective results, a decent finish can help to leave no desires unmet.