Color Save by Wella
Wella is world-renowned as a quality brand when it comes to hair products and many other types of ha…
Learn more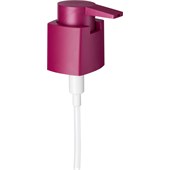 WellaColor Save Colour Save Shampoo 1L Pump Dispenser
€6.11
/ 1 pcs.
BP: €6.11* / 1 pcs.
5/5 AggregateRating
Color Save SP Care by Wella
Wella is world-renowned as a quality brand when it comes to hair products and many other types of haircare, and its SP Care range offers materials geared towards every hair type. This also applies to dyed hair, which quickly wears off due to over-frequent hair washing, and loses its colourful brilliance. The Color Save edition will protect your hair against these unwanted effects, with a multitude of products on offer, from shampoos to protective masks. These are specifically aimed at catering to dyed hair and make effective use of Wella's experience with this particular hair type.
Maintain colour brightness with Color Save from the SP Care range
Along with maintaining hair colour, Wella's hair products prevent the common problem of colour shifting, meaning your desired hair colour will stay for weeks on end. With SP Care and other product editions, the experienced manufacturer offers plenty more stimulating products for women and men who want to colour their hair, and enjoy radiant, shining colour for as long as possible. The much-loved brand also has shampoos and other haircare products available for natural hair, which you can buy from us at affordable prices!