Lalique de Lalique by Lalique
Women's fragrances such as
Lalique de Lalique
will impress you with their timelessly elegant …
Learn more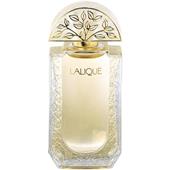 LaliqueLalique de Lalique Eau de Parfum Spray
€90.00
/ 100 ml
BP: €900.00* / 1000 ml
5/5 AggregateRating
Lalique de Lalique Women's fragrances by Lalique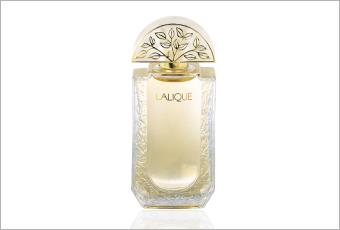 Women's fragrances such as Lalique de Lalique will impress you with their timelessly elegant fragrant note. Our range contains many different products, such as the Eau de Toilette Spray and Eau de Parfum Spray, both of which contain the fragrance made by the Lalique brand. Whether at work, in your leisure time or festive evening events: women's fragrances made by Lalique can be worn for any occasion.
A versatile fragrance with a high recognition factor
The Lalique de Lalique fragrance appears both timeless and radiant. Our range opens up a wide variety of choice for you, bringing you closer to the well-known and popular fragrance in all of its various facets. The overture of the perfume is formed by essences of fruity rose, powdery iris and intoxicating jasmine. Pear, blackberry and blackcurrant help give the fragrance its zesty and modern undertone. Slight hints of vanilla, musk and sandalwood give rise to a distinctive character, allowing the fragrance to become a true all-rounder.