Cleansing by Lavera
Lavera exclusively sells organically cultivated natural cosmetics. With the healthy cleansing produc…
Learn more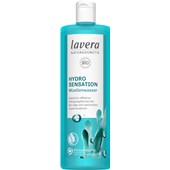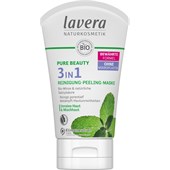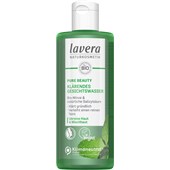 5/5 AggregateRating
Cleansing Facial care Faces by Lavera
Lavera exclusively sells organically cultivated natural cosmetics. With the healthy cleansing products, the skin is given safe, gentle treatment everyday while being rid of dirt, sweat, oil, and other deposits during the cleansing process. Regardless of their skin type, men and women should cleanse daily to remove these damaging substances from the face and support the pores and skin cells with regeneration. Cosmetics from Lavera are ideal for this as the all-natural substances are very well-tolerated and do not cause any irritation or redness.
Fresh cleansing products for face care
The Faces face care range from Lavera uses various substances that are very well-tolerated by and calming for the skin. The brand particularly likes to use jojoba oil, which combats redness and irritation with its soothing effect. The Faces face care range can be used daily, ideally in the morning and evening. Additionally, special products such as a scrub can be used once or twice a week. This encourages the renewal of old skin, promotes skin circulation, and creates a radiantly beautiful complexion.