Aoud by Montale
Montale's unisex fragrances are quite something. Every fragrance from the
Around the Aoud
col…
Learn more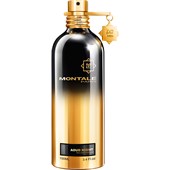 Aoud Unisex fragrances by Montale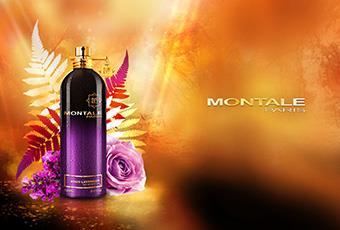 Montale's unisex fragrances are quite something. Every fragrance from the Around the Aoud collection impresses with its tremendous versatility and superior quality. Unisex fragrances are considered the supreme discipline of perfumery: after all, they need to be suitable for both sexes. The scents mustn't be too masculine nor too feminine, and despite their neutrality they need to make a significant impact. With the perfumes in the Around the Aoud collection, these requirements have been met to the highest standard.
High-quality unisex fragrances for everyday use
This stylish fragrance collection from the brand Montale impresses with its huge variety of choice. Classics like Wild, Golden, Safran, Forest, Red, Moon, Ambre, Shiny and Orange leave nothing to be desired and offer the right perfume for any taste. The fragrances combine sensual essences from the Orient with mild spices from the Occident. Notes of musk, oud, patchouli and spices help to create diverse aromas that invite you to enjoy and relax. Every single fragrance impresses with its tremendous significance and an inherently consistent and well-balanced formula.
Sensual fragrances for every occasion
The fragrances in the Around the Aoud collection can be worn on any occasion: whether at work or at play. Although the fragrances are suitable for both sexes, women tend to opt for the scents Crystal and White while men prefer Oud and Black. Whichever fragrance you, too, decide to go for: it will provide you with many an unforgettable hour. With sensual and exciting aromas that exert both a strong yet gentle effect, you can present yourself to others in the best possible light.