Scent wells by Primavera
Primavera has for years offers
exclusive fragrances
made of 100% natural and naturally pure e…
Learn more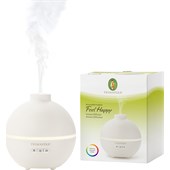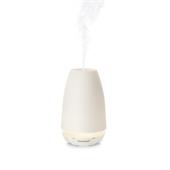 PrimaveraScent wells Aroma Diffuser "Ambiente" Ambience
BP: €64.78* / 1 pcs.
5/5 AggregateRating
Scent wells Home by Primavera
Primavera has for years offers exclusive fragrances made of 100% natural and naturally pure essential oils. The individual oils and unique fragrance compositions can significantly improve your well-being and joie de vivre, and therefore also your quality of life. Just a few drops of these essences can, for example, effectively soothe stress and blockages, which makes the fragrances a valuable companion on trips as well as at the workplace.

For home there is now the
Home Scent Wells from Primavera
which are made of exquisite materials such as alabaster and which can effectively spread the exclusive and one-hundred per cent natural fragrances around the room thanks to a micro-atomiser, thereby creating a pleasant atmosphere of well-being. Models with colour changer also use the relaxing effect of colour and change your four walls into an oasis of power through a combination of scents and colours.