Fixing by Wella
With the
EIMI Fixing haircare range from Wella
, unusual and long-holding styles can be create…
Learn more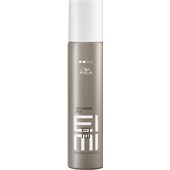 WellaFixing Dynamic Fix 45 Sec. Modeling Spray
€3.91
/ 75 ml
BP: €52.13* / 1000 ml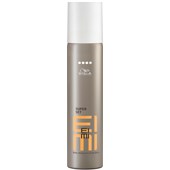 WellaFixing Ultra Strong Super Set Finishing Spray
€3.91
/ 75 ml
BP: €52.13* / 1000 ml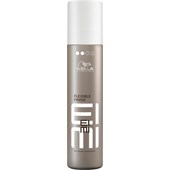 WellaFixing Flexible Finish Modellierspray aerosolfrei
€14.10
/ 250 ml
BP: €56.40* / 1000 ml
5/5 AggregateRating
Fixing EIMI by Wella
With the EIMI Fixing haircare range from Wella, unusual and long-holding styles can be created in a few seconds. The fixing hairsprays were developed for trendsetters who want flexible styling, which at the same time cares for their hair. Whether light or strong hold, the products from the EIMI Fixing line fulfil every wish. They are sprayed quickly and easily and have a pleasant fragrance. In addition, the Wella hairsprays also protect from humidity, heat damage and UV rays. The hair stays shiny and looks healthy.
Flexible and strong hold, just the way you want
Creative and flexible styles work every time with the Dynamic Fix Spray and the Flexible Finish Spray from the Wella EIMI Fixing haircare line. Simply spray into the hair, style your hair the way you want and in 45 seconds your hair will be fixed in place. The flexible crafting spray will allow you to create trend styles or your own look at the flick of your wrist. If you need more hold, the Stay Styled finishing spray is just the thing. It gives your style hold without weighing it down. The Super Set Finishing Spray promises extra-strong hold – not even gusts of wind will shake up your style. With the Absolute Set Finishing Spray, trendsetter can lock their style in place with rock-solid hold. Not a single strand of hair will be out of control but your style will still look natural.