Texture by Wella
With the EIMI Texture series by Wella Professionals, your style can be
fantastically texturised, … Learn more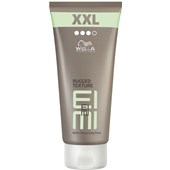 WellaTexture Rugged Texture Mattierende Modelliercreme
€8.45
/ 150 ml
BP: €56.33* / 1000 ml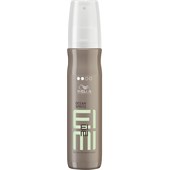 WellaTexture Ocean Spritz Beach Texture Spray
€11.44
/ 150 ml
BP: €76.27* / 1000 ml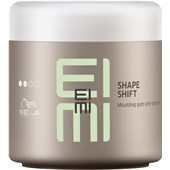 WellaTexture Shape Shift Moulding Gum with Shine Finish
€14.10
/ 150 ml
BP: €94.00* / 1000 ml
5/5 AggregateRating
Texture EIMI by Wella
With the EIMI Texture series by Wella Professionals, your style can be fantastically texturised, tousled and fixed. The products from the new collection are recommended for both long and short hair. They'll leave your hair with visible texture and make styling fun. The line from Wella comprises a range of products with different hold levels from 1 to 4. This means you can choose the right hair products for the styling results you want. The products promise excitingly texturised hair with matt or gloss finishes. Wella Professionals developed this fantastic series especially for everyone who wants to style their hair creatively with shapes and forms that wow.
Perfectly texturised hair for a defined or tousled look.
The EIMI Texture line by Wella comprises a total of 7 different products to form and fix your style. For flexible hold, we recommend the Texture Touch re-workable clay with a formula that contains natural bees wax and minerals. The product is worked into dry hair and leaves fantastically defined hair with a matt finish. The Ocean Spritz salt spray promises a wonderful relaxed beach-look style, whilst protecting the hair from UV rays and drying out. The Sculpt Force flubber gel guarantees a strong hold. This EIMI product also protects the hair from the sun and is suitable for a clearly defined style with high-definition shine.