Volume by Wella
The EIMI Volume series by Wella Professional is recommended for fabulous hair with fantastic volume.…
Learn more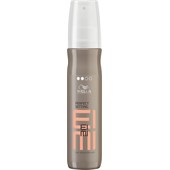 WellaVolume Perfect Setting Light Setting Lotion Spray
€11.21
/ 150 ml
BP: €74.73* / 1000 ml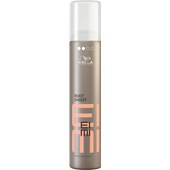 WellaVolume Root Shoot Volume Precise Root Mousse
€12.11
/ 200 ml
BP: €60.55* / 1000 ml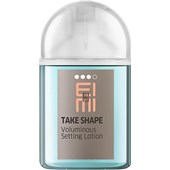 WellaVolume Take Shape Voluminous Setting Lotion
€3.24
/ 18 ml
BP: €180.00* / 1000 ml
4,5/5 AggregateRating
Volume EIMI by Wella
The EIMI Volume series by Wella Professional is recommended for fabulous hair with fantastic volume. This line give the hair visibly more body and creates bouncy curls with flexible hold. Choose from a total of 8 different products to style and hold your hair the way you want it. The EIMI products impress not only as the perfect haircare products for a super finish but also because they contain nourishing active ingredients. This means your hair is wonderfully cared for even during styling. The results are naturally beautiful hair with amazing volume, just like you always wanted. From a spray to a mousse through to a dry shampoo, this haircare series offers the perfect product for all your haircare needs with a hold level of between 1 and 3.
Voluminous hair that will cause a stir
The products from the Wella Professional EIMI collection are especially suitable for fine and lifeless hair. They create volume and strengthen the hair with effective nourishing ingredients. In order to prevent damage to the hair through frequent washing, we recommend the Dry Me dry shampoo. It refreshes the hair and pampers with natural oils. Boost Bounce is the perfect solution for curly hair. The product provides curls with super shine and works against frizz. It also protects the hair from drying out when blow-drying and creates full hairstyles with natural curls. A further highlight of the haircare collection is the Sugar Lift sugar spray for a volumising boost.