Precision Blend by American Crew
The Precision Blend Serie from the House of American Crew was
specifically developed for men's ha… Learn more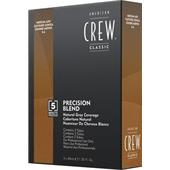 American CrewPrecision Blend Toners
€19.24
/ 3 x 40 ml
BP: €160.33* / 1000 ml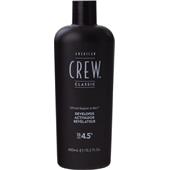 American CrewPrecision Blend Peroxide 4,5%
€11.52
/ 450 ml
BP: €25.60* / 1000 ml
5/5 AggregateRating
Precision Blend Hair care by American Crew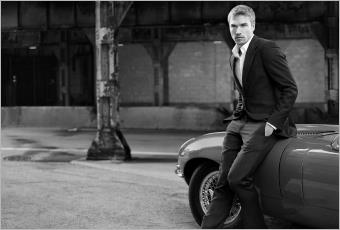 The Precision Blend Serie from the House of American Crew was specifically developed for men's hair. The series is convincing due to its refined flair, a pronounced degree of precision and the innovation formula, already known from the hair cosmetics of other American Crew lines. The Precision Blend Line consists of various products, all of which can be quite safely used on men's hair. Offered among other things are toners in practical packages, but also 4.5 percent peroxide and a suitable shampoo for the daily care of stressed hair.
First-class hair care - and now available to men!
A large number of manufacturers develop their own products explicitly for women's hair, whereas men also have the right to well-groomed, beautiful and shining hair. American Crew and the Precision Blend Series are now successfully attacking the women's domain - via innovation, quality and precision. The products can be prepared very easily and ensure that hair receives a natural and beautiful shine. The toners work very precisely and really do achieve the result aimed at prior to using the toner.