Jubilation XXV Man by Amouage
The Amouage men's fragrances are distinguished by the je ne sais quoi that is missing in the majorit…
Learn more!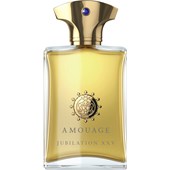 AmouageJubilation XXV ManEau de Parfum Spray
BP: €247.50* / 100 ml
Jubilation XXV Man Men's fragrances by Amouage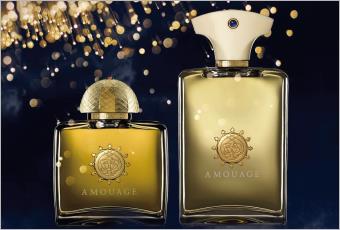 The Amouage men's fragrances are distinguished by the je ne sais quoi that is missing in the majority of perfumes. With Jubilation XXV Man, the renowned perfumery has created a fragrance that can be worn in every situation: Whether at celebratory evening events, in leisure-time or in professional life.
An homage to masculinity
Men who wear the Jubilation XXV Man fragrance literally exude masculine aromas. Absinthe, mint, basil and vermouth create a stark and dominant character. Lavender, incense and rose interrupt the rigid elements and pave the way for abundant diversity and versatility. Sandalwood, vetiver, vanilla, guaiac wood, oak moss, leather and tobacco create an interesting undertone. Allow yourself to be inspired by a fragrance, which has already cast a spell on thousands of men all over the world!