Bestsellers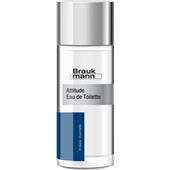 Hildegard BraukmannFragranceAttitudeEau de Toilette Spray
BP: €266.00* / 1000 ml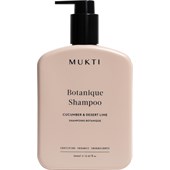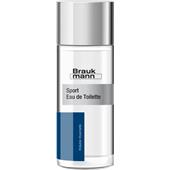 Hildegard BraukmannFragranceSportEau de Toilette Spray
BP: €239.33* / 1000 ml
Description by M4M Eau de Toilette Spray by Charlotte Meentzen
Product sub-line
: Men's skin care
Range
: M4M
Description
: Eau de Toilette Spray
Are you looking for some new fragrances? This new product from Charlotte Meentzen's Summer/Autumn season collection may well be just what you are looking for! The "M4M" Eau de Toilette Spray is a masculine scent that uses lots of spicy and strong essences in order to create a fragrance for men that is guaranteed to suit any occasion. This premium fragrance is a brand new product for 2014 and is available in a practical 50 ml flaçon. It is a brown colour with a rounded shape and a cornered cap. The Charlotte Meentzen brand logo is clearly visible on the front. This means that the fragrance is also identified as being one of the brand's products by guests too.
Enticing new fragrances by the care experts
The Charlotte Meentzen brand is actually well-known for its wide range of care products that are used for the relief of redness, dry skin or skin ageing. The M4M Eau de Toilette Spray is a brand-new fragrance created by the care experts specifically for men which also has a nourishing and wonderfully pleasant effect too: namely, on your sense of smell. Just two sprays will leave behind a striking and full-bodied fragrance on your skin, which will have a truly wonderful effect in both autumn and winter. It then combines with the aroma associated with cold air, creating a really appealing effect.
New scents with a beguiling fragrance
The M4M Eau de Toilette Spray uses distinctive fruity nuances of orange and mandarin that stand out straight away. The middle note of the fragrance is both masculine and powerful, which is all down to black pepper, but there is also a touch of Atlas cedar and vetiver too. People with a nose for fragrances will also notice a touch of neroli in this creation. Amber, tonka bean and musk round off the base note of this fragrance, all of which help to create a truly down-to-earth men's fragrance.
Questions about the product?