Contour Lift by Charlotte Meentzen
The Contour Lift cosmetics line by the Charlotte Meentzen Institute is suitable for providing
su… Learn more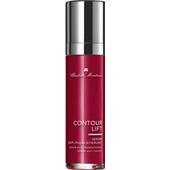 Charlotte MeentzenContour Lift Anti-pigmentation serum
BP: €722.40* / 1000 ml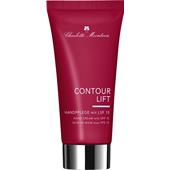 5/5 AggregateRating
Contour Lift Skin care by Charlotte Meentzen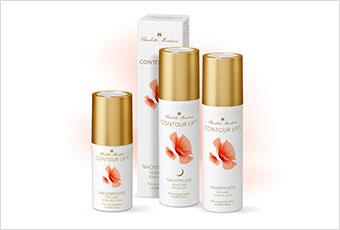 The Contour Lift cosmetics line by the Charlotte Meentzen Institute is suitable for providing superior skincare for women of 30 and over. To prevent ageing of the skin as well as rejuvenating it, the Institute has developed four top quality products that can be used by women with normal, dry and problem skin or whose skin is in need of regeneration. For daily skincare regimes, products are supplied for day and night skincare as well as eye care and hand care.
Rich skincare for discerning women - Contour Lift by Charlotte Meentzen
The top quality skincare products in this line of cosmetics contain rich oils and plenty of vitamins, nutrients and natural plant extracts. The skin is protected against premature ageing and existing lines and wrinkles are diminished. At the same time, facial skin which is problematic and in need of regeneration and the décolletage are supplied with plenty of moisture. With regular use and by combining different skincare products, the appearance of the skin improves and the skin's own production of collagen and its defences are stimulated. The skincare products in this cosmetics line by Charlotte Meentzen are applied mornings and evenings after cleansing and are gently massaged in. The hand cream in the Contour Lift line of cosmetics can be applied several times during the day and when required.