Eyeshadow brush by Da Vinci
With an
Eye Shadow Brush
from the Synique range by Da Vinci it is particularly easy to precis…
Learn more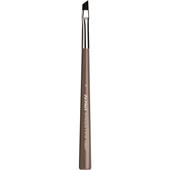 Da VinciEyeshadow brush Eyebrow Brush, extra-fine synthetic fibres
€8.62
/ 1 pcs.
BP: €8.62* / 1 pcs.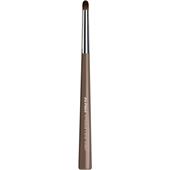 Da VinciEyeshadow brush Blender, extra-fine full synthetic fibres
€13.88
/ 1 pcs.
BP: €13.88* / 1 pcs.
Da VinciEyeshadow brush Blender Eyeshadow Brush, full synthetic fibres
€13.46
/ 1 pcs.
BP: €13.46* / 1 pcs.
5/5 AggregateRating
Eyeshadow brush Synique by Da Vinci
With an Eye Shadow Brush from the Synique range by Da Vinci it is particularly easy to precisely apply striking colour to your eyelids. Made of particularly fine synthetic fibres, the Eye Shadow Brush from the renowned manufacturer ensures eyelids are perfectly coloured with just a few brush strokes in order to give your eyes an attractive looks in a matter of seconds. Available in a round form or with a gentle slant, make-up can be applied as you wish, giving eyes a particularly striking look with little tricks.
Put your faith in quality brushes from Da Vinci
The Synique range combines the exquisite quality of long-lasting synthetic fibres with a sleek grip which makes working with this Eye Shadow Brush from Da Vinci noticeably easier. For other make-up it's worth checking out Synique and other product ranges from the Nuremberg-based brand which offers the right cosmetics brush for any desire. Da Vinci's brand quality has long proven itself in the private area and in professional cosmetics studios and will make your make-up ritual noticeably easier too. So that good value is not sacrificed for this comfort, it's worth taking advantage of brushes and other accessories via our multi-facetted Online Shop!