Powder and blusher brush by Da Vinci
An even complexion using rouge or a masking powder is an indispensable base for a corresponding make…
Learn more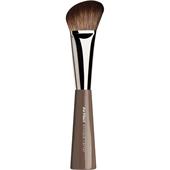 Da VinciPowder and blusher brush Rouge/Shader Brush, extra-fine full synthetic fibres
BP: €47.95* / 1 pcs.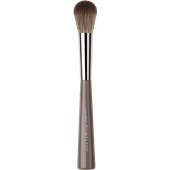 Da VinciPowder and blusher brush Rouge Brush, extra-fine full synthetic fibres
BP: €33.95* / 1 pcs.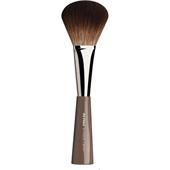 Da VinciPowder and blusher brush Powder Brush, extra-fine, full synthetic fibres
BP: €49.95* / 1 pcs.
5/5 AggregateRating
Powder and blusher brush Synique by Da Vinci
An even complexion using rouge or a masking powder is an indispensable base for a corresponding make-up look. As an experienced producer of brushes and other accessories in the cosmetics industry, Da Vinci offers the ideal aid with every Powder/Rouge Brush from its Synique range. Brushes from the Synique range are offered with natural bristles or synthetic fibres to match your personal preferences and skin type and make applying make-up as easy as possible.
Discover Powder/Rouge Brush from Da Vinci in countless varieties
The Synique range combines exquisite quality for all its brushes with an attractive price that will convince cosmetics studios and private customers alike. In our Shop you will find other product ranges from Da Vinci which are known for their high-quality brushes of all types and are available for you as the perfect aid to any make-up look. It's not just the brand's Powder/Rouge Brushes that ensure you ease of use as well as long-lasting and firm bristles which make daily use a breeze. Thanks to our attractive prices, it's particularly easy to take advantage of these quality brushes.