Specialists by Elizabeth Arden
The was specially developed for demanding skin and satisfies the newest expertise of today's beauty…
Learn more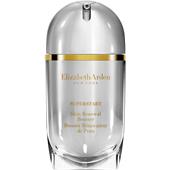 Elizabeth ArdenSpecialistsSuperstartSkin Renewal Booster
€43.95
/ 30 ml
BP: €1,465.00* / 1000 ml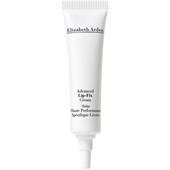 Elizabeth ArdenSpecialists Advanced Lip Fix Cream
€21.95
/ 15 ml
BP: €1,463.33* / 1000 ml
4,5/5 AggregateRating
Specialists Skin care by Elizabeth Arden
The
specialist series from Elizabeth Arden
was specially developed for demanding skin and satisfies the newest expertise of today's beauty research. The brand's beauty products are particularly kind to the skin and have been dermatologically and clinically tested. Take, for example, the Advanced Lip-Fix Cream by Elizabeth Arden. Dry lips are not only painful but can also lead to wrinkles if not adequately treated. The Fix Cream, with its innovative composition of fine herbs, can prevent this from happening. In order to make the product suitable for those with allergies or with especially sensitive skin, the cosmetic is produced without the addition of perfume. The Fix Cream is also suitable for use as a base for your lipstick and ensures that this stays longer on the lips.

The Advanced Eye-Fix Primer is a very special eye care product that cares for the delicate eye area, supplies it with important nutrients and ensures the perfect base for your make-up.

Damaging environmental elements and our modern lifestyle are a real challenge for our skin. The specialist series has a solution for this, too. The Skin Renewal Booster ensures that your skin's own protective function is gently supported. It stimulates the regeneration of your skin and supplies the uppermost layer of the skin with important nutrients. Like so often with Elizabeth Arden products, the results speak for themselves. Thanks to this care, your skin will be glowing and healthy once again, with no dullness. Your skin will get back its ability to resist environmental influences and will appear nourished and more youthful.