Complexion by GUERLAIN
The first
Guerlain
boutique was opened in Paris in 1828; it was owned by the founder's family…
Learn more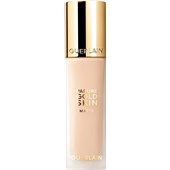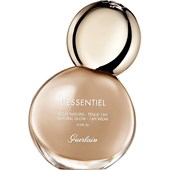 GUERLAINComplexion L'Essentiel Fluid Foundation
BP: €1,831.67* / 1000 ml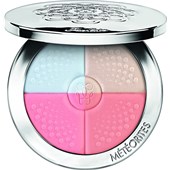 GUERLAINComplexion Météorites Compact Powder
BP: €5,695.00* / 1000 g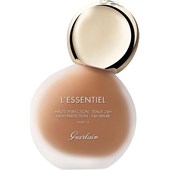 GUERLAINComplexion Parure Gold Fluid Foundation
BP: €2,798.33* / 1000 ml
5/5 AggregateRating
Complexion Make-up by GUERLAIN
Make-up from one of the oldest perfume houses in the world
The first Guerlain boutique was opened in Paris in 1828; it was owned by the founder's family until 1994. Under the management of Patrick Thomas, the production of fine powder was expanded to include exquisite cosmetics. The Teint line features fine bases, powder, liquid or creamy make-up, and wonderful powder pearls.

Only first-class, high-quality ingredients that create a silky complexion and give the skin a completely natural look are used as a basis for the cosmetics. Secret recipes ensure that the Guerlain powder does not dry out your skin; at the same time, the compositions of the various shades also create a perfect, even complexion.

But the cosmetics from the house of Guerlain do not just create wonderful make-up to make you feel like a queen. The range also cares for the environment. Finally, the precious powder compacts can be refilled as required. This means that fewer resources are used, and the environment is as happy as your purse strings.