Duc de Vervins by Houbigant
The Duc de Vervins range by Houbigant was inspired by the fragrance bearing the same name, which was…
Learn more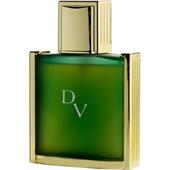 HoubigantDuc de VervinsL'ExtremeEau de Parfum Spray
€116.00
/ 120 ml
BP: €966.67* / 1000 ml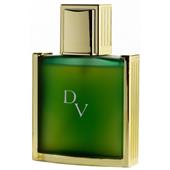 HoubigantDuc de Vervins Eau de Toilette Spray
€88.00
/ 120 ml
BP: €733.33* / 1000 ml
4/5 AggregateRating
Duc de Vervins Men's fragrances by Houbigant
The Duc de Vervins range by Houbigant was inspired by the fragrance bearing the same name, which was designed back in 1991 and has enjoyed huge popularity for more than two decades. The fragrance comes in an elegantly designed emerald flaçon with golden edges. The cap also comes in a crisp, shimmering gold colour too. The men's fragrances in this range are now produced in many different variations, such as the Duc de Vervins Deodorant Stick, Shower Gel and After Shave Balm. Gift Sets are also produced on a regular basis too.
Brand quality of the French perfume house steeped in tradition
The multi-layered scent of the Duc de Vervins fragrance develops after just a few sprays, and remains on your skin for a long time after. The top note of the fragrance consists of zesty bergamot and lemon, finally moving onto a heart combined of lavender, cumin, spicy nutmeg, geranium and rosemary. The base note of this fragrance comprises warm patchouli and oak moss absolute. The fragrance is well-known for its long-lasting properties, meaning therefore that it can be used sparingly as it is very economical.