Body Care by Juvena
Juvena - the name of the Swiss cosmetics company says it all: the Latin term "juvenalis" means youth…
Learn more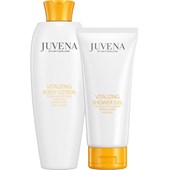 JuvenaBody Care Vitalizing Body Citrus Set
€14.95
/ 1 pcs.
BP: €14.95* / 1 pcs.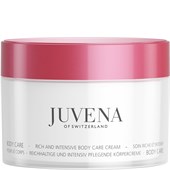 JuvenaBody Care Rich and Intensive Body Care Cream
€29.95
/ 200 ml
BP: €149.75* / 1000 ml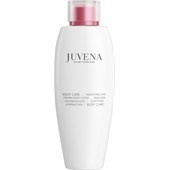 JuvenaBody Care Smoothing and Firming Body Lotion
€21.95
/ 200 ml
BP: €109.75* / 1000 ml
4,5/5 AggregateRating
Body Care Skin care by Juvena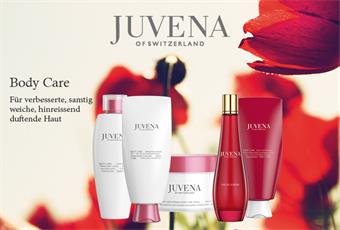 Juvena - the name of the Swiss cosmetics company says it all: the Latin term "juvenalis" means youthfulness. In order to stay true to its name, this requires tailored care that helps support your skin in its regeneration and provides long-lasting nourishment, alongside having a youthful attitude towards life. Established in 1954, the company combines traditional standards of quality with cosmetic research that always keeps pace with the times.
The Body range by Juvena - for skin that feels wonderfully smooth
In order to help support the youthful radiance of your skin, the Body Care range from the House of Juvena offers an exclusive care programme for your body. Shower gels and relaxing baths help rehydrate your skin, leaving it feeling smooth. Body Lotions for different requirements make your skin silky smooth, ensuring a smoother and firmer appearance with modelled contours thanks to the addition of fruit extracts and caffeine. The revitalising Massage Oil optimises your skin's elasticity, and assists with relaxing and toning massages thanks to its feel-good fragrance. The foaming Body Peeling in the range, which removes dead skin cells and improves the absorption of creams, offers the best possible preparation for your care routine. The comprehensive range of cosmetic products is rounded off by exclusive Gift Sets for loved ones.