Master Care by Juvena
Juvena Master Care is a revolution in the field of cosmetics: as true masterpieces created on the ba…
Learn more!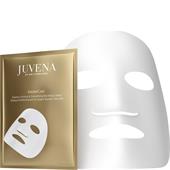 Master Care Skin care by Juvena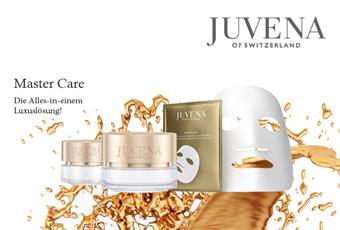 Juvena Master Care is a revolution in the field of cosmetics: as true masterpieces created on the basis of anti-ageing research, these products, which contain highly effective technologies and formulas, ensure visible improvements to the quality of your skin. They herald the start of a new era of care products, and were specifically designed for women who want to retain a youthful and radiant look.
The whole world of Juvena Master Care cosmetic productsJuvena Master Care is a compilation of several products that are designed to care for mature skin. Its secret lies in the use of innovative SkinNova SC Technology: this technology supports the activity of your skin's own stem cells, thus ensuring your skin is visibly renewed and refined. Initial results will be apparent after a short period of time - your skin will appear significantly smoother, softer and fresher. In addition, effective anti-ageing active ingredients help combat the signs of premature ageing. As a result, the products help reduce shadows as well as any puffiness, making fine lines and wrinkles disappear altogether.