Pure Cleansing by Juvena
The Swiss cosmetics institution Juvena has been developing innovative and revolutionary care and cle…
Learn more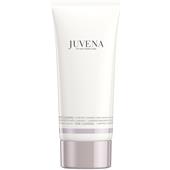 JuvenaPure Cleansing Clarifying Cleansing Foam
€18.95
/ 200 ml
BP: €94.75* / 1000 ml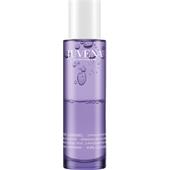 JuvenaPure Cleansing 2-Phase Instant Eye Make-up Remover
€24.95
/ 100 ml
BP: €249.50* / 1000 ml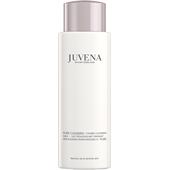 JuvenaPure Cleansing Calming Cleansing Milk
€18.95
/ 200 ml
BP: €94.75* / 1000 ml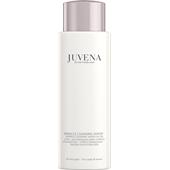 JuvenaPure Cleansing Miracle Cleansing Water
€22.95
/ 200 ml
BP: €114.75* / 1000 ml
5/5 AggregateRating
Pure Cleansing Skin care by Juvena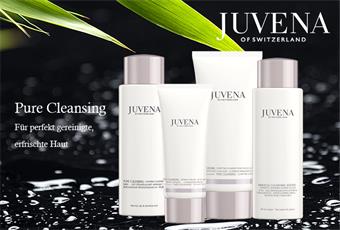 The Swiss cosmetics institution Juvena has been developing innovative and revolutionary care and cleansing products for women for more than half a century now. Pure Cleansing is a range of care products produced according to stringent Swiss quality standards, ensuring refreshed skin that is cleansed right down to its pores. Herbal ingredients, such as extracts of bamboo, iris root or aquatic mint, cleanse and nourish your facial skin, combining with a unique Vitamin Prepare complex to ensure a really youthful complexion. This skin care range does not contain any alcohol.
Youthful and refreshed skin thanks to cleansing right down to its pores - Pure Cleansing
This range of cosmetic products from the House of Juvena includes several skin care products that can be used in combination with each other or individually. These products include a Peeling, a Powder, a Clarifying Tonic and a highly effective Cleansing Foam. The care products from the facial care range are suitable for women who want to be able to revert to a premium cosmetic product for use mornings and evenings. Pure Cleansing from the House of Juvena has outstanding anti-ageing properties and is suitable for normal to oily skin types.