Skin Rejuvenate by Juvena
Juvena is a company based in Switzerland that makes use of the latest research findings in its Skin …
Learn more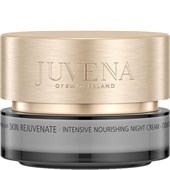 JuvenaSkin Rejuvenate Intensive Nourishing Night Cream Dry to Very Dry
€56.95
/ 75 ml
BP: €759.33* / 1000 ml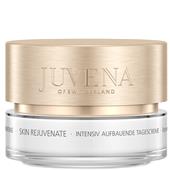 JuvenaSkin Rejuvenate Intensive Nourishing Day Cream Dry to Very Dry
€51.95
/ 75 ml
BP: €692.67* / 1000 ml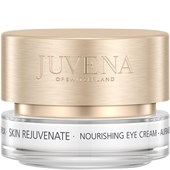 JuvenaSkin Rejuvenate Nourishing Eye Cream
€44.95
/ 15 ml
BP: €2,996.67* / 1000 ml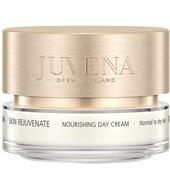 JuvenaSkin Rejuvenate Nourishing Day Cream Normal to Dry
€55.95
/ 50 ml
BP: €1,119.00* / 1000 ml
4,5/5 AggregateRating
Skin Rejuvenate Skin care by Juvena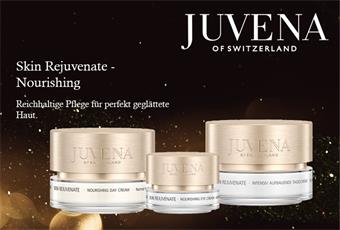 Juvena is a company based in Switzerland that makes use of the latest research findings in its Skin Rejuvenate range in order to help skin cells regenerate in a targeted manner. In addition, old skin cells should be replaced on a regular basis by new cells in order to give your skin a flawless and healthy complexion. The care products in this particular range include Day and Night Creams, right through to special elixirs too. The cosmetic products come in a really sophisticated golden design, which backs up the sublime nourishing effect of this range. Juvena specifically produces all of its elixirs and creams for different skin types, thus allowing you to benefit from individual care for your skin.
Regenerating care range for your face
In order to achieve noticeable results, it is recommended that you use the various products in combination with each other. A Night Cream will hydrate your skin during the night, when it loses a great deal of moisture due to the lack of fluid being taken in. At the same time, essential nutrients that help firm up your skin are stored away, helping prevent your skin from developing premature signs of ageing. The cosmetic product for daytime use creates an invisible hydrating film on your skin and stores moisture away deep in your skin cells so that it can be called upon as and when request.