Women by Karl Lagerfeld
The sensuous touch of fragrances for women like Karl Lagerfeld's
Women
is what makes them so …
Learn more
4,5/5 AggregateRating
Women Women's fragrances by Karl Lagerfeld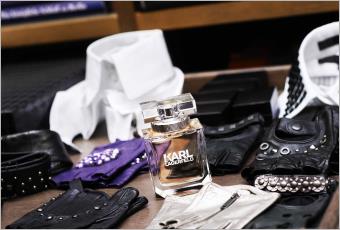 The sensuous touch of fragrances for women like Karl Lagerfeld's Women is what makes them so exceptional. It doesn't matter whether you use Eau de Parfum spray or body lotion - after using either of these products your body will be enveloped in a delicate, feminine scent. Karl Lagerfeld's perfume of the same name is the perfect way to start a day. Its long lasting effect and floral base note are what make it stand out from the crowd.
Highly elegant fragrances for women
We offer a number of products from the "Women" series. The different aromas in this product are what make it particularly exceptional. You will first notice the scent of fresh lime and velvety peach. Intensive rose aromas are what form the middle note. Musk and amber then work together to produce a woody base note which accentuate the darker side of the modern woman. Let yourself be inspired by a diversity that opens up incredible opportunities!