Bath Cosmetic by Lancaster
Breathe the intoxicating, powdered and sensuous fragrance of bath & cosmetics. It exhibits the fines…
Learn more!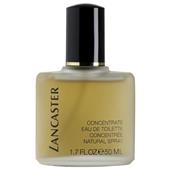 LancasterBath CosmeticEau de Toilette Spray Concentré
BP: €40.95* / 100 ml
Bath Cosmetic Women's fragrances by Lancaster
Breathe the intoxicating, powdered and sensuous fragrance of bath & cosmetics. It exhibits the finest nuances of femininity. It is a fragrance for the modern woman. Fresh from the Garden of Hesperides, with rich floral accords and long-lasting base with balsamic amber notes, it accompanies its wearer for many hours. Diverse floral accords create a fresh and yet seductive fragrance. This harmonious fragrance is rounded off by a base of balsamic notes and remains loyal to its companion for many hours. The harmonious companion for many hours.