Ô de Lancome by Lancôme
With O de Lancôme by Lancôme, you get aromatic ingredients from citrus fruits. In this range, you wi…
Learn more!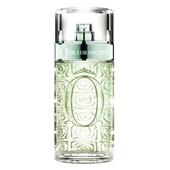 LancômeÔ de LancomeÔ de L'OrangerieEau de Toilette Spray
BP: €69.27* / 100 ml
Ô de Lancome Women's fragrances by Lancôme
With O de Lancôme by Lancôme, you get aromatic ingredients from citrus fruits. In this range, you will feel the clear purity and refreshingness directly on your skin. You will get a feeling as if of drops of dew that refresh and invigorate and make all signs of fatigue disappear.