Replica by Maison Margiela
The internationally renowned perfume house Maison Martin Margiela, under the stewardship of Jacques …
Learn more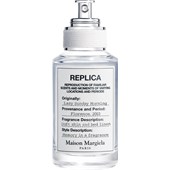 Maison MargielaReplicaLazy Sunday MorningEau de Toilette Spray
€52.95
/ 30 ml
BP: €1,765.00* / 1000 ml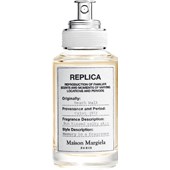 Maison MargielaReplicaBeach WalkEau de Toilette Spray
€52.95
/ 30 ml
BP: €1,765.00* / 1000 ml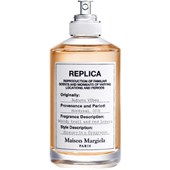 Maison MargielaReplicaAutumn VibesEau de Toilette Spray
€52.95
/ 30 ml
BP: €1,765.00* / 1000 ml
Maison MargielaReplicaFlower MarketEau de Toilette Spray
€91.95
/ 100 ml
BP: €919.50* / 1000 ml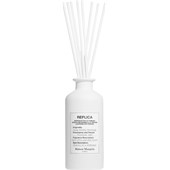 Maison MargielaReplica Lazy Sunday Morning Diffuser
€63.95
/ 185 ml
BP: €345.68* / 1000 ml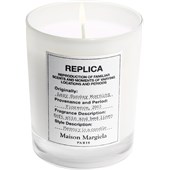 Maison MargielaReplicaLazy Sunday MorningScented Candle
€50.95
/ 165 g
BP: €308.79* / 1000 g
5/5 AggregateRating
Replica Women's fragrances by Maison Margiela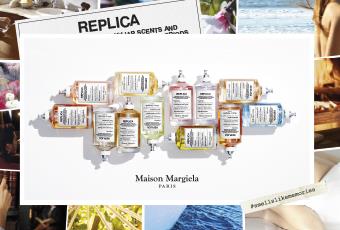 The internationally renowned perfume house Maison Martin Margiela, under the stewardship of Jacques Cavallier, is just as well-known for its exciting women's fragrances and maverick designs as it is for the design of its flaçons. This is particularly so for the Replica fragrance, which immediately catches your eye with its timeless and simple label on the flaçon. Essences of coconut milk, musk or rose petals ensure an exceptional combination depending on the edition in question, inviting adventurous women to wear these sophisticated women's fragrances by Maison Martin Margiela on any special occasion.
Feminine fragrance for women of all generations
The fragrance by Maison Martin Margiela often has a fresh and creamy effect in the top note, something which sets it apart from many established women's fragrances. There are three versions in total in the Replica edition available from our online selection, enabling you to choose other essences and always achieve just the right appearance, whatever the event. We also sell other women's fragrances by the French house as well as by other quality brands, inviting you to try out more and more new fragrances. Naturally, you'll also find that we offer care products and cosmetics as well as a variety of accessories, and at a particularly attractive price too!