Commitment Woman by Otto Kern
Commitment Woman is the twin scent of the masculine edition of the fragrance from the Otto Kern bran…
Learn more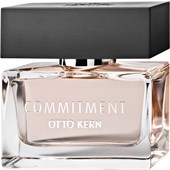 Otto KernCommitment Woman Eau de Parfum Spray
€20.00
/ 30 ml
BP: €666.67* / 1000 ml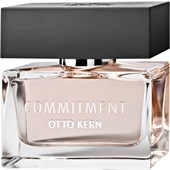 Otto KernCommitment Woman Eau de Toilette Spray
€16.40
/ 30 ml
BP: €546.67* / 1000 ml
5/5 AggregateRating
Commitment Woman Women's fragrances by Otto Kern
Commitment Woman is the twin scent of the masculine edition of the fragrance from the Otto Kern brand. The fashion brand developed the Woman fragrance range especially for women, and it was released in 2014. The perfume resembles the flacon of the masculine scent in appearance, although the feminine flacon also has delicate pink accents, while the cap is a stylish black. The rectangular perfume gives off pleasant summery and springlike accords, which radiate cheerfulness and plenty of warmth. As is usual for the brand, the women's fragrance is also available in the form of other products.
Nourishing and wonderfully scented range
Otto Kern uses the nuances of the fragrances in the Eau de Parfum and Eau de Toilette spray, among other products including a matching Deodorant and a hydrating Body Milk which ensures skin that is silky smooth to the touch. The range is completed by a Cream Shower, which cleanses and is pleasantly creamy under the shower, leaving a sweet scent behind it. The top note of the women's fragrance of Commitment Woman is composed of pink pepper, pink fruits and pink champagne. The base is pleasantly soft and natural, the heart note full of floral accords.