To Be Camouflage by Police
It would be a pity to hide it: The perfume
To Be Camouflage by Police
comes in a camouflage-l…
Learn more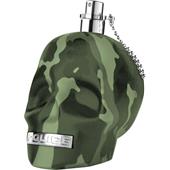 PoliceTo Be Camouflage Eau de Toilette Spray
BP: €523.75* / 1000 ml
5/5 AggregateRating
To Be Camouflage Men's fragrances by Police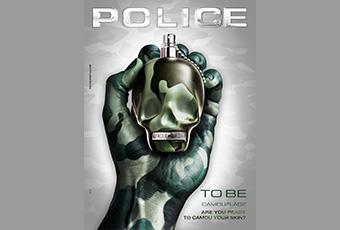 It would be a pity to hide it: The perfume To Be Camouflage by Police comes in a camouflage-look skull-shaped bottle. The company logo stands out in silver against the camouflage colours. The Police label has made the rock'n'roll design a hallmark for its men's fragrances. This masculine perfume was launched in 2015 and combines cool, spicy notes with dynamic, warm aromas. Cool, sexy and with a lot of glamour – that's the man of today. To Be Camouflage is designed to be the perfect perfume for this image. The fragrance will appeal in particular to trend-conscious men between the ages of 18 and 35, who love unusual men's fragrances just as much as trendy fashion.
Spicy, dynamic notes for him
The fresh aromas of citrus fruits, apple and mint, underpinned by spicy cardamom forms the top note of the Police - To Be Camouflage perfume. The middle note combines the warm and spicy aromas of lavender, cinnamon, violet, rhubarb and musk with fresh ozone and solar notes. The base note is formed by an exquisite combination of orange blossom, vanilla, tonka bean, vetiver, amberwood and cashmere wood. Fresh yet spicy men's fragrances like this one are the perfect companion for daytime but also help the man make an entrance in the evenings, too. While the bottle in itself is very eye-catching, this finely composed perfume will make sure all attention will be on the man who wears it.