Optimum by SBT cell identical care
Dermatologist Prof. Steinkraus developed the SBT Sensitive Biology Therapy cosmetics brand which off…
Learn more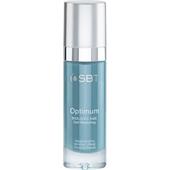 SBT cell identical careOptimum Firming Serum
BP: €4,498.33* / 1 l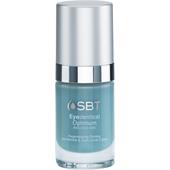 SBT cell identical careOptimum Eye Cream
BP: €5,596.67* / 1 l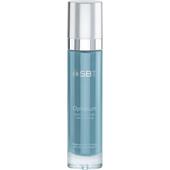 SBT cell identical careOptimum Anti Wrinkle Cream
BP: €2,499.00* / 1 l
5/5 AggregateRating
Optimum Facial care by SBT cell identical care
Dermatologist Prof. Steinkraus developed the SBT Sensitive Biology Therapy cosmetics brand which offers a highly developed face care range, with the Optimum skincare range, which helps regenerate skin cells damaged by age or stress and combats loss of firmness, wrinkles and an uneven complexion. The cosmetics range helps build up skin's elasticity again from within by promoting the production of collagen, elastin, hyaluron and laminin. This makes skin tauter, firmer and more even, whilst facial contours are gently redefined.
Ingredients and characteristics:
The focus of this face care range from SBT Sensitive Biology Therapy is on the cell-identical caring active ingredient, the ""Cell Life Youther"", and the innovative "Age Care Complex"" which work together to effectively combat the signs of skin ageing and stress-related damage such as slack skin, reduced firmness, lack of energy, wrinkles and a flawed complexion. The ""Cell Life Youther"" active ingredient is an organic, skin-identical cell nourishing solution which nourishes, regenerates, vitalises, protects and calms skin cells with a variety of ingredients such as trace elements, minerals, amino acids, vitamins and anti-oxidants. The "Age Care Complex" consistently combats premature skin ageing. It is composed of highly effective ingredients such as various peptides, the co-enzyme Q10, marine collagen and an anti-oxidant complex. Together, the active ingredients in this cosmetics care for, nourish and stimulate stressed and prematurely aged skin on your face. Promoting collagen production in the skin reduces wrinkles. Promoting the production of elastin creates better skin elasticity. The hyaluron ensures a higher moisture content and the increased production of laminin makes skin smoother and more even.
products n the care range:
the SBT Sensitive Biology Therapy Optimum care range contains firming Creams and tautening Serums which ensure vital, taut and healthy skin on your face. * Regenerating Firming Anti-Wrinkle Cream: this regenerating Anti-Wrinkle Cream is a face care product which reinstates skin's elasticity and firmness.* Regenerating Wrinkle Lifting/Firming Serum: The concentrated Serum in this face care product from SBT Sensitive Biology Therapy gives skin new tension, better elasticity, a lifting effect, and firm and smooth skin.* Eyedentical Optimum Cream: this Eye Cream is also an Anti-Wrinkle Cream for sensitive skin around the eyes which calms skin in this area, reduces lines and wrinkles, minimises dark circles, moisturises skin from the outside and supports cell elasticity from within.* Eyedentical Optimum Serum Eyes & Lashes: the revitalising Serum for parts around the eyes is also a care product for lashes and eyelids. Whilst skin, including eyelids, is regenerated, moisturised, and giving long-lasting firmness and a lifting effect, lashes get the strength to regenerate.