Lip care Skin care by Swiss Smile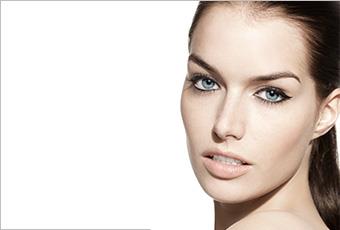 The exclusive series from Swiss Smile promises a perfect smile and wonderfully nourished lips. The cosmetic line includes a range of high-quality products for care of both the lips and the skin around the mouth. The care products from Swiss Smile contain a highly-effective combination of active ingredients with oxygen, collagen and lots of moisture. This leaves your lips refreshed and looking younger. The cosmetic brand uses a patented technology which activates cell renewal. The result is a radiant smile and wonderfully soft lips – just what every women wants!
The ideal lip care for night and day
The Swiss Smile lip cosmetics provide the delicate mouth area with moisture and prevents the first signs of premature aging. The skin around the mouth is thinner and as such needs special care. The products from Swiss Smile are perfect for this: They boost the lips with extra-intensive care and provide long-lasting moisture the whole day through. The ectoin complex contained in the Glorious Lips product helps the skin to revitalise itself. The Night Care Lip Balm with healing ingredients is recommended for nighttime. It will leave chapped lips feeling velvety soft again. The series also includes a nourishing lip gloss for shiny lips, which can also be worn over a coloured lipstick.