Permanent styling by Wella
If you've decided on a particular way of styling your hair, or if you fancy a head-turning style for…
Learn more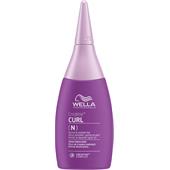 WellaPermanent stylingCreatine+Curl Perm Emulsion
€6.68
/ 75 ml
BP: €89.07* / 1 l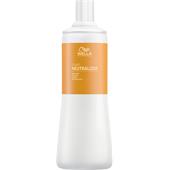 WellaPermanent stylingCreatine+Straight Neutralizer
€26.48
/ 1000 ml
BP: €26.48* / 1 l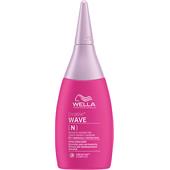 WellaPermanent stylingCreatine+Wave Perm Emulsion
€6.72
/ 75 ml
BP: €89.60* / 1 l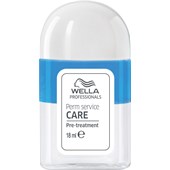 WellaPermanent styling Perm Service Care Pre-Treatment
€3.08
/ 18 ml
BP: €171.11* / 1 l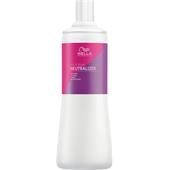 WellaPermanent stylingCreatine+Curl & Wave Neutralizer
€26.88
/ 1000 ml
BP: €26.88* / 1 l
5/5 AggregateRating
Permanent styling Professionals by Wella
If you've decided on a particular way of styling your hair, or if you fancy a head-turning style for everyday or for a special occasion, you'll want a long-lasting and secure place to keep your products on hold. In its Professionals range, Wella offers a multitude of haircare products which promote permanent hair styling, and offer much longer stability than rival styling products. Like all other products from the Professionals range, Wella's haircare is in high demand, and is used in salons across the globe as the well-considered hair product of choice.
Get the best of permanent styling for Professionals by Wella
From shampoo to conditioner to hairspray, the top-quality products from the international manufacturer are just what you need for permanent styling. Different products from Wella's product range are available as a set, so that you can pick and choose the right combination for your hair, and perfect hair products that will work just for you. If you're happy with our haircare products and you can see the link between their high level of effectiveness and a visible improvement of your hair's condition, you can buy them in our online store at bargain prices!