Bleaching by Wella
Not all women are naturally gifted with blonde hair, and more and more women are asking for lighter …
Learn more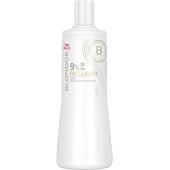 WellaBleaching Blondor Freelights Oxidationsmittel
€13.24
/ 1000 ml
BP: €13.24* / 1000 ml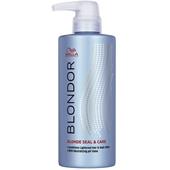 WellaBleaching Blondor Blonde Seal & Care
€25.70
/ 500 ml
BP: €51.40* / 1000 ml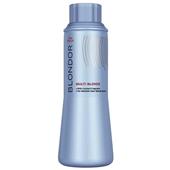 WellaBleaching Blondor Multi Blonde Granules
€36.87
/ 500 g
BP: €73.74* / 1000 g
5/5 AggregateRating
Bleaching Professionals by Wella
Not all women are naturally gifted with blonde hair, and more and more women are asking for lighter tones in the form of streaks or a complete all-over dye job. The household name and manufacturer Wella offers various products for dyeing the hair blonde in its Professionals range, which are guaranteed to gradually lighten almost every hair colour. For dyeing the hair blonde, we present a hair product that has been tried and tested for several years; for instance, it can be worked into the hair as powder or granules, gradually resulting in the desired effect.
Wella's blonde dyes make your dream of lighter hair come true
As with all products under the Professionals concept, Wella has more to offer than simply hair products. It's also important to take care of treated or dyed hair, and specialist sealing and haircare products have been designed for this purpose. These products contribute to making the desired colour effect last as long as possible, and you can continue to enjoy your newly blonde hair for days or even weeks on end. You'll also enjoy the large selection of branded hair and haircare products in our store, which are available at bargain prices especially for you.