Ambre Gris by Alyssa Ashley
The
Alyssa Ashley
brand is synonymous with scents that cast a bewitching spell. The company f…
Learn more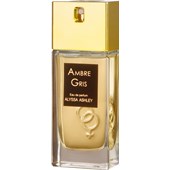 Alyssa AshleyAmbre Gris Eau de Parfum Spray
€20.25
/ 30 ml
BP: €675.00* / 1000 ml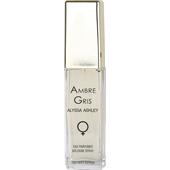 Alyssa AshleyAmbre Gris Eau Parfumée Colgne Spray
€8.48
/ 100 ml
BP: €84.80* / 1000 ml
4,5/5 AggregateRating
Ambre Gris Women's fragrances by Alyssa Ashley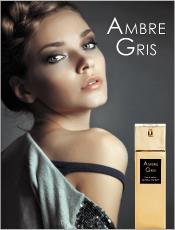 Alyssa Ashley and Ambre Gris: a sure sign of a sensual women's fragrance
The Alyssa Ashley brand is synonymous with scents that cast a bewitching spell. The company flourished during the art scene in the 1960s. Today, the Ambre Gris fragrance line is an established front-runner, with a convincingly sensual, oriental aroma. Packaged in chic bottles, this seductive scent comes in various sizes as an eau de toilette. The gold-coloured bottles with black label fit perfectly with the oriental aura.
A fragrance with a touch of the Orient
From the moment you inhale it, a deep note of citrus fruits unfolds. Lemon and bergamot fuse to create a fascinating top note, followed by a base note of rose, jasmine, sandalwood and vanilla. Finished with amber, the fragrance produces a sensual and long-lasting scent. Women's fragrances like Ambre Gris cause a sensation without being overpowering. Accentuate your personal image and discover the refined effects!