Vanilla by Alyssa Ashley
As you might expect, the "Vanilla" line by Alyssa Ashley is entirely dominated by delicate, luxuriou…
Learn more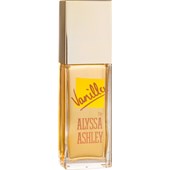 Alyssa AshleyVanilla Eau de Toilette Spray
BP: €598.00* / 1000 ml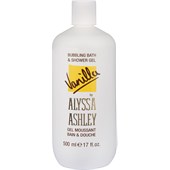 Alyssa AshleyVanilla Bath & Shower Gel
BP: €25.90* / 1000 ml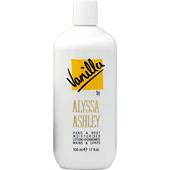 Alyssa AshleyVanilla Hand & Body Lotion
BP: €25.90* / 1000 ml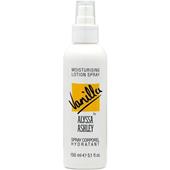 Alyssa AshleyVanilla Eau de Cologne Spray
BP: €109.50* / 1000 ml
5/5 AggregateRating
Vanilla Women's fragrances by Alyssa Ashley
As you might expect, the "Vanilla" line by Alyssa Ashley is entirely dominated by delicate, luxurious vanilla. In total, the line boasts more than half a dozen different products all designed to provide total care day and night, at home and on the go, for young and for old. The flagship product of the entire range is the Eau de Parfum Spray of the same name – "Vanilla", which sprays summery and particularly delicate notes of vanilla and became a true classic within a very short space of time.
Women's fragrances enhanced with luxurious vanilla
The care products in the Alyssa Ashley portfolio range from the Eau de Cologne Spray and Body Cream to a Roll-On Deodorant and Bath & Shower Gel. A Vanilla Eau de Toilette Spray was even developed in addition to the Eau de Parfum fragrance. Featuring identically scented notes, the products can all be used together to create a consistent aroma from head to toe combining luxurious notes of vanilla with the delicate hint of fresh accents. For women, this Alyssa Ashley line is a true blessing!