Essence De Patchouli by Alyssa Ashley
Women's fragrances like
Essence De Patchouli
by Alyssa Ashley leave ladies' hearts racing. Th…
Learn more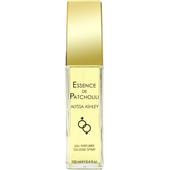 Alyssa AshleyEssence De PatchouliEau ParfuméeCologne Spray
BP: €109.50* / 1000 ml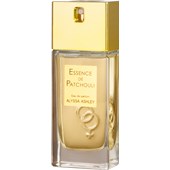 Alyssa AshleyEssence De Patchouli Eau de Parfum Spray
BP: €898.33* / 1000 ml
4,5/5 AggregateRating
Essence De Patchouli Women's fragrances by Alyssa Ashley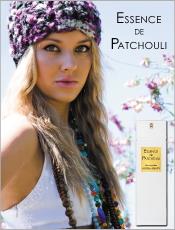 Women's fragrances like Essence De Patchouli by Alyssa Ashley leave ladies' hearts racing. This Eau de Parfum has a distinctive feminine scent that can be applied whatever the occasion. The formula is embodied by woody and floral elements, which go hand-in-hand with one another to create an unmistakable aroma.
A masterpiece of modern perfumery
Women's fragrances like Essence De Patchouli appeal thanks to their versatility. This top note of the perfume is made of essences of rose and geranium. The heart note is penetrated by the subtle scent of iris root, making it clearly distinguishable. The base contains an impressive blend of light chords, including coumarin, guaiac wood and Virginia leather. Patchouli helps to create a powerful undertone, with vanilla, musk and labdanum resin producing a light but expressive feminine accent. Cover yourself in this Alyssa Ashley fragrance and benefit from an all-rounder that can be worn for any occasion!