Central Park South by Bond No. 9
Only the ideal fragrance has the ability to
perfectly round off
any look or any date. Women's…
Learn more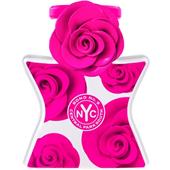 Bond No. 9Central Park South Eau de Parfum Spray
BP: €300.00* / 100 ml
Central Park South Women's fragrances by Bond No. 9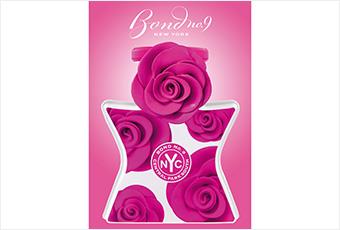 Only the ideal fragrance has the ability to perfectly round off any look or any date. Women's fragrances by Bond No. 9 are always an experience, and the fragrance Central Park South, inspired by one of the world's most beautiful park landscapes, is no exception. The fragrance alone is a work of art in itself. With a top note of grapefruit, ivy and blackcurrants, a base note comprising sandalwood and seductive musk and a floral heart note of jasmine, daffodil, ylang-ylang and lily of the valley,
Central Park South by Bond No. 9
offers a combination of sensual and playful fragrant notes capable of making a pleasant evening unforgettable. Even the bottle is a unique sight – with fuchsia-red flowers on a pure white background and a detachable three-dimensional flower on the top of the bottle, the perfume is also a visual asset for any collection.