Absolute Man by Bruno Banani
Absolute Man is the perfect choice
for confident and strong men
, who know exactly what they w…
Learn more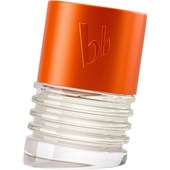 Bruno BananiAbsolute Man Eau de Toilette Spray
€11.95
/ 30 ml
BP: €398.33* / 1000 ml
Absolute Man Men's fragrances by Bruno Banani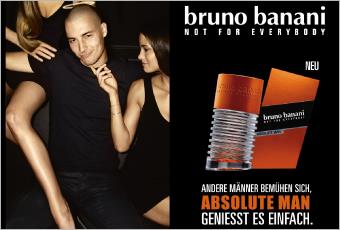 Absolute Man is the perfect choice for confident and strong men, who know exactly what they want in life and also achieve it by working hard and taking initiative. The fragrance from the house of Bruno Banani comes in a glowing and friendly design, which uses a vivid orange and a particularly sophisticated flaçon, the basic design of which is somewhat reminiscent of the leaning tower of Pisa. Like all men's fragrances from the house of Bruno Banani, the Absolute Man perfume also uses very inviting and friendly scent notes, which still have a self-determined and intensive effect.
Fresh, imposing and long-lasting
The Absolute Man perfume from the fragrance line has a prelude with fruity mandarin, grapefruit and black pepper, until it finally flows into the heart note with violet leaves, lilies of the valley and an energy drink scent chord. The base note contains amber, various woody notes, vanilla and tonka beans. Like many men's fragrances by Bruno Banani, this fragrance is also captured in countless other cosmetics products. Alongside an after shave and a shower gel, the line also contains a deodorant spray, a stick and a practical gift set.