Foundation and powder brush by Da Vinci
Applying powder of foundation is the base of a successful make-up look for many women, making sure r…
Learn more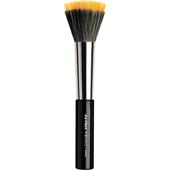 Da VinciFoundation and powder brush Foundation Brush, synthetic fibre mix
BP: €39.95* / 1 pcs.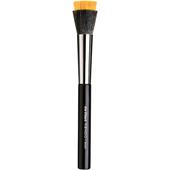 Da VinciFoundation and powder brush Foundation Brush for detail, synthetic fibre mix
BP: €31.95* / 1 pcs.
5/5 AggregateRating
Foundation and powder brush Rondo by Da Vinci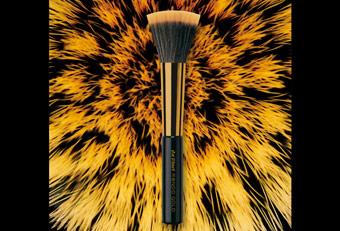 Applying powder of foundation is the base of a successful make-up look for many women, making sure redness or dark circles simply disappear. Using the right Foundation and Powder Brush makes it particularly easy to apply a concealing cosmetic, something for which the international Da Vinci brand offers the right tools. In its Rondo product range, the company offers particular Foundation and Powder Brushes which are made of a robust synthetic fibre mix and won't wear out even after several uses.
Brushes by Da Vinci -quality products for your make-up< look/h2>The colourful and elegantly designed Foundation and Powder Brush from the Rondo range is the ideal tool for all women who want to apply powder and other concealing cosmetics evenly in a short space of time. Thanks to the wide brush surface, a few strokes is all it takes to apply foundation or powder to the face evenly and achieve the desired concealing effect. This means it is just as easy to apply your cosmetics with other brushes from Da Vinci which you can discover as a brand product from various manufacturers in our Shop and order at a good price.