Mask brush by Da Vinci
Applying a mask does real good for the skin on your face and is appreciated by men and women alike. …
Learn more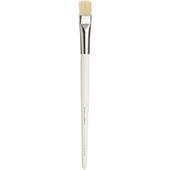 Da VinciMask brush Mask Brush, natural bristles
€5.95
/ 1 pcs.
BP: €5.95* / 1 pcs.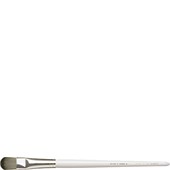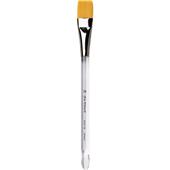 Da VinciMask brush Mask Brush, fine synthetic fibres
BP: €21.95* / 1 pcs.
4,5/5 AggregateRating
Mask brush Synthetics by Da Vinci
Applying a mask does real good for the skin on your face and is appreciated by men and women alike. With the right Mask Brush, applying the caring substances is particularly easy, so as to create a smooth and attractive base for your make-up. In its Synthetics range, Da Vince offers only brushes with synthetic bristles which stand for long durability and precise application in forms other than Mask Brushes. The wide brush surface makes application easier and ensures the desired level of coverage in just a few motions.
The right brush for every purpose with Synthetics from Da Vinci
Of course, Da Vinci offers high-quality brushes for simple application for more than just care products. For your overall make-up look, you can put your faith in brand brushes with a long life expectancy which are offered in the Synthetics range or as natural brushes made of the finest animal hair. Our selection offers you Mask Brushes and much more in various options and allows you to make an informed choice based on quality and price. Perfect your skin care and make-up regimes and use the internationally-renowned brushes from the Nuremberg-based manufacturer.