Dolce by Dolce&Gabbana
Dolce&Gabbana stands not only for exclusive cloths and exciting designs, but also for luxurious men'…
Learn more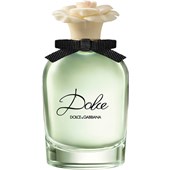 Dolce&GabbanaDolce Eau de Parfum Spray
BP: €1,344.00* / 1000 ml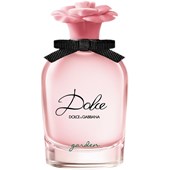 Dolce&GabbanaDolceGardenEau de Parfum Spray
BP: €1,733.33* / 1000 ml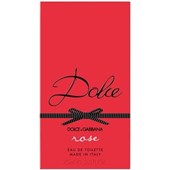 Dolce&GabbanaDolceRoseEau de Toilette Spray
BP: €1,520.00* / 1000 ml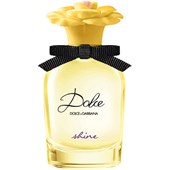 Dolce&GabbanaDolceShineEau de Parfum Spray
BP: €1,733.33* / 1000 ml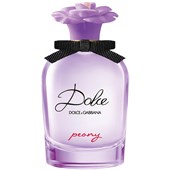 Dolce&GabbanaDolcePeonyEau de Parfum Spray
BP: €1,733.33* / 1000 ml
5/5 AggregateRating
Dolce Women's fragrances by Dolce&Gabbana
Dolce&Gabbana stands not only for exclusive cloths and exciting designs, but also for luxurious men's and women's fragrances. The perfume christened ""Dolce"" is a brand new release from the Italian design house and plays with fresh, bitter and abundant floral ingredients that ensure varied and vibrant fragrances. The light composition of this Dolce&Gabbana creation is exhibited after the very first application and lasts a long time, which is why this perfume is also a wonderful complement for the warmer time of year. The beautiful companion for summer and spring uses a relatively simple top note, which transcends into a multifaceted heart note and a minimalistic base. Meanwhile, the flacon is particularly prettily decorated. Dolce has an elegant oval flacon, which avails itself of a stopper in soft white to round off the appearance to perfection. The stopper has the form of a delicate blossom just before its zenith. Between flacon and top, the perfume is adorned with a small black bow, which is an additional eye-catcher.
Spring-like bouquet composed of numerous floral ingredients
The top notes of the ""Dolce"" women's fragrances from the House of Dolce&Gabbana are composed of a two-part combination of papaya blossoms with the bitter orange leaf. Three more very mellow fragrances then meet up in the heart note, triggered by water lily, which is combined with jonquil and white amaryllis. To round off the mellow and floral women's fragrances, the designers use a mixture of the tried and trusted musk and the rare cashmeran in the base note. This results in spring-like fragrances with an elegant effect and a long stability.This mellow fragrance is perfect for you is you prefer floral and candid fragrances, which rapidly unfurl their structure, but keep it just as long. The consistent use of delicate blossoms gives the Dolce creation its unique character and makes this perfume one-of-a-kind, perfect for the most beautiful time of year.