GIVENCHY GENTLEMAN by GIVENCHY
Givenchy Gentleman is an audacious challenge which is distinguished by a powerful, outstanding and r…
Learn more!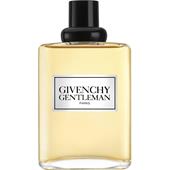 GIVENCHYGIVENCHY GENTLEMANEau de Toilette Spray
BP: €75.95* / 100 ml
GIVENCHY GENTLEMAN Men's fragrances by GIVENCHY
Givenchy Gentleman is an audacious challenge which is distinguished by a powerful, outstanding and rebellious identity. The man who wears Givenchy Gentleman is self-assured and very confident in himself. He is particularly proud of this appearance - a contemporary man who loves accessories and modern technology. He embodies timeless, masculine seduction. Givenchy Gentleman is an excellent fragrance which combines power with character.