You might also like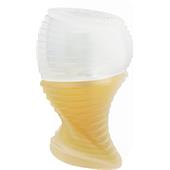 MontanaParfum de Peau Eau de Toilette Spray
€54.00
/ 50 ml
BP: €1,080.00* / 1000 ml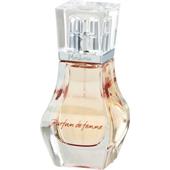 MontanaParfum de Femme Eau de Toilette Spray
€29.25
/ 30 ml
BP: €975.00* / 1000 ml
Description by Graphite Shower Gel by Montana
Product sub-line
: Men's fragrances
Range
: Graphite
Description
: Shower Gel
The perfume by the French brand Montana has been attracting women for several decades. With the Graphite edition, the label is offering one of the few product lines for men. Those who wish to connect the distinctive fragrance from one of the most famous French perfume brands with a fresh feeling on their body should try the shower gel from this edition. With its distinctive black and white design, this version of Graphite also offers a typical masculine note and perfectly continues the character of the perfume. Alongside the distinctive and spicy impression, it also offers a fresh feeling for daily use under the shower.
A fresh start to your day with the Montana shower gel
Together with the product line Parfum d'Homme, Graphite is the leading edition by Montana for men, which can be discovered in all its variants in our online shop. Once you have acquired your daily dose of freshness with your morning shower, the eau de toilette spray will be the perfect companion. Get to know the different fragrance ideas from the brand in our shop and make a purchase! If you are partial to other world-famous brand manufacturers, you will also find perfumes and skin care products for men at attractive prices!
Questions about the product?
Contents by Graphite Shower Gel by Montana
AQUA (Water), SODIUM LAURETH SULFATE, SODIUM CHLORIDE, PARFUM, DEHYDROACETIC ACID, BENZYLALCOHOL, CITRIC ACID, HEXYL CINNAMAL, LIMONENE