Graphite by Montana
Alongside his established product line Parfum d'Homme, the French brand Montana offers an expansion …
Learn more
5/5 AggregateRating
Graphite Men's fragrances by Montana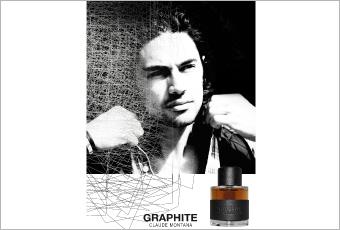 Alongside his established product line Parfum d'Homme, the French brand Montana offers an expansion of its exquisite men's fragrances with Graphite, which wants to inspire men of all generations. Offered in an elegant flacon, the perfume guarantees a typical masculine character, which is based on Virginia cedar, bergamot and pepper. Notes of ambergris, sandalwood and geranium give Graphite its unique and extraordinary character, which appeals to lovers of multi-faceted men's fragrances and which wants to be an ideal companion for wearing perfume for special occasions even for you.
Experience a real masculine fragrance with Graphite by Montana
With its spicy and oriental note, the perfume by Montana is unmistakable, and also appeals to women. This is also valid for other men's fragrances by the French brand, which are also waiting for you in our assortment and which are available online at reasonable prices. If you are a woman and you would like to benefit from Montana's special fragrance selection or if you are searching for cosmetics by internationally renowned brands, you have come to the right place online, where you can purchase quality items at reasonable prices!