Autoportrait by Olfactive Studio
Autoportrait is one of the unisex fragrances by Olfactive Studio and comes across in an
intimate … Learn more
Autoportrait Unisex fragrances by Olfactive Studio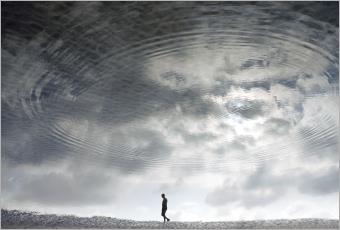 Autoportrait is one of the unisex fragrances by Olfactive Studio and comes across in an intimate and profound manner. The light freshness of bergamot and the resinous nature of elemi open up the bouquet in this fragrance. As soon as a feeling of calmness within has established itself, the creation then takes your breath away, revealing some hidden treasures by itself. Seductive notes of musk become apparent before a striking pot-pourri then accentuates the multi-faceted nature of the personality. Tangy nuances of oak moss, vetiver and warm and spicy cedar wood round off the composition. Overall, the fragrance is like a revelation whereby secrets are revealed that are addictive in the positive sense of the word.
Autoportrait: a fusion of fragrant and visual art
The unisex fragrances by Olfactive Studio are a real novelty and certainly stand out from the mainstream. Strictly speaking, this is all about an artistic project whereby perfumers and photographers work together to develop extravagant fragrances. Photos provide the basis and inspiration for the olfactory works. This therefore results in the creation of a fragrance that captures the emotion and artistic statement of a picture. The fragrance designers and photographers want to foster a poetic relationship between the fragrances and the pictures whereby time becomes irrelevant. Luc Lapôtre is the creator of the Autoportrait photographic art. It shows a picture of an unknown person in the vast expanses of nature. At first glance, the superficial perspective of the individual photographed gives very little away. However, the picture has a somewhat harmonising effect. It allows us to perceive the beauty of nature and the hidden soul. This exceptional approach by Olfactive Studio helps create unique unisex fragrances. If you want an exceptional style, then you have certainly come to the right place with this collection.