Still Life by Olfactive Studio
Exotic cocktails, hot beats and dance floors packed with people: all of these associations are linke…
Learn more
Still Life Unisex fragrances by Olfactive Studio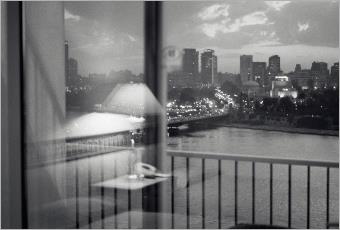 Exotic cocktails, hot beats and dance floors packed with people: all of these associations are linked to the photography of Frederic Lebain, who adds a somewhat lyrical touch to the pulsating night-life. The presence of the symbolic accessories in printed format makes the party scene appear frozen, waiting to be brought back to life once again by energetic souls. What does all of this have to do with the Still Life fragrance? Put quite simply: the unisex fragrances by Olfactive Studio are the quintessence of an exceptional form of cooperation between photographers and perfumers. The photos are the inspiring master for the composition of a fragrance that captures the scene in a sensual manner. Both the artists as well as the fragrances designers are involved in the creation of the unisex fragrances. This olfactory creation carries with it vivid memories of what has brought it into being.
Fragrant still life of night-life
Still Life by Olfactive Studio comes across in a suitably sparkling and festive manner. The energy and exotic nature of Still Life is all down to the complex citrus notes of Yuzu and the sensual freshness of elemi. The party fire is kindled by a pot-pourri of fine pepper varieties before a number of delicate and warm notes begin to develop. Brown rum surprises in the base note, fitting in perfectly with this particular theme. Amber attends to the seductive aspects of night-life, while cedar wood gives the whole spectacle a certain dignity. Overall, a fragrance is created with a unique soul bursting with energy. The extravagant fragrances by Olfactive Studio are in actual fact a real novelty and deserve closer attention. You can discover other compositions than combine image and fragrance in an exciting manner in our Online Shop.